Sports stars and clubs across the world continue to provide an insight into their lives on social media.
Here, the PA news agency looks at some of the best examples from February 5.
Cricket
A special day for Joe Root.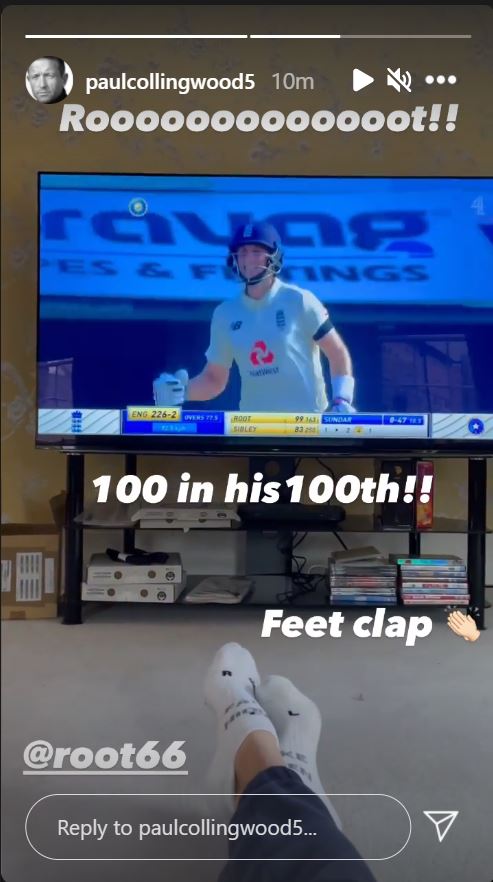 Root was always going to have a good day after receiving this motivational message.
It was not just Root enjoying a special milestone.
Jerusalem!
Stuart Broad didn't make the England side for the first Test and his full video didn't make the Root tribute.
Turn your phones off, KP urges.
Football
Man City and Everton piled into the 'Jackie Weaver' trend.
Neil Warnock always has time to talk about Paddy Kenny.
A throwback to a typically modest Cristiano Ronaldo comment.
Marcus Rashford wished Ronaldo a happy birthday.
And had plenty of reading to do.
Chelsea celebrated a derby win.
Phil Neville backed under-fire Tottenham boss Jose Mourinho.
Jesse Lingard was ready to join a new-look dance group.
It's always good to have a catchphrase!
David Beckham was excited to see Inter Miami in action.
Will lockdown ever end?
Tennis
Katie Boulter made a new friend in Australia.
Serena Williams updated on her injury.
Bianca Andreescu – 2019 US Open champion – was excited for the start of the Australian Open.
Naomi Osaka matched her accessories.
Athletics
Sir Mo Farah put in the hard yards.
Boxing
A morning run for Ricky Hatton.
Daniel Dubois refused to give in.
Snooker
Fluke!
Ice Hockey
Recovery is important for athletes – but the dogs come first.