A group set up by the Police Service of Northern Ireland for those concerned about risk has had more than 600 referrals, the Chief Constable said.
It follows an "industrial scale breach of data" this week which saw some details of around 10,000 officers and staff published online for a number of hours.
Simon Byrne said the Threat Management Assessment Group was set up to look at real-time concerns about risk since the breach on Tuesday.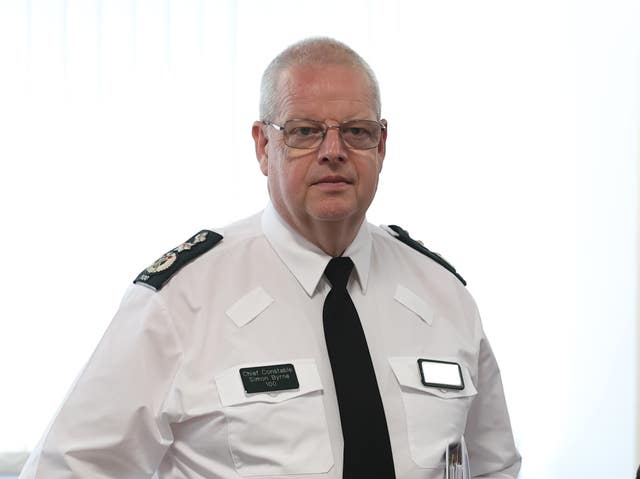 It is designed to triage the level of risk they perceive the person to be facing, and offer them advice.
He said it has had more than 600 referrals but no-one has been moved from their home.
"We have not yet redeployed anybody, for example, from their home, we're taking steps this afternoon to reassess in some cases, which I won't go into for operational reasons, whether we need to redeploy some specialist officers away from the usual place of work to a new location," he said.
UUP MLA Mike Nesbitt, who sits on the Northern Ireland Policing Board, said he is concerned about the capacity of police to give urgent individual risk assessments to 10,000 officers and staff.
He also contended that some officers have lost confidence in the PSNI over the breach.
"It's clear they're going to have to triage, and what they're saying is they're going to be reactive so that if somebody puts their hand up and says 'am I in danger', they'll give them that risk assessment," he said.
"But I have been contacted over the last couple of days by officers who say, 'I think I'm at risk but I'm not going anywhere near my line manager because I've lost all confidence in the PSNI', and that I think is a huge problem."